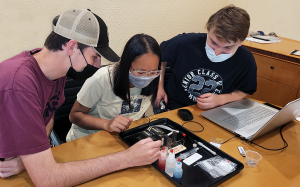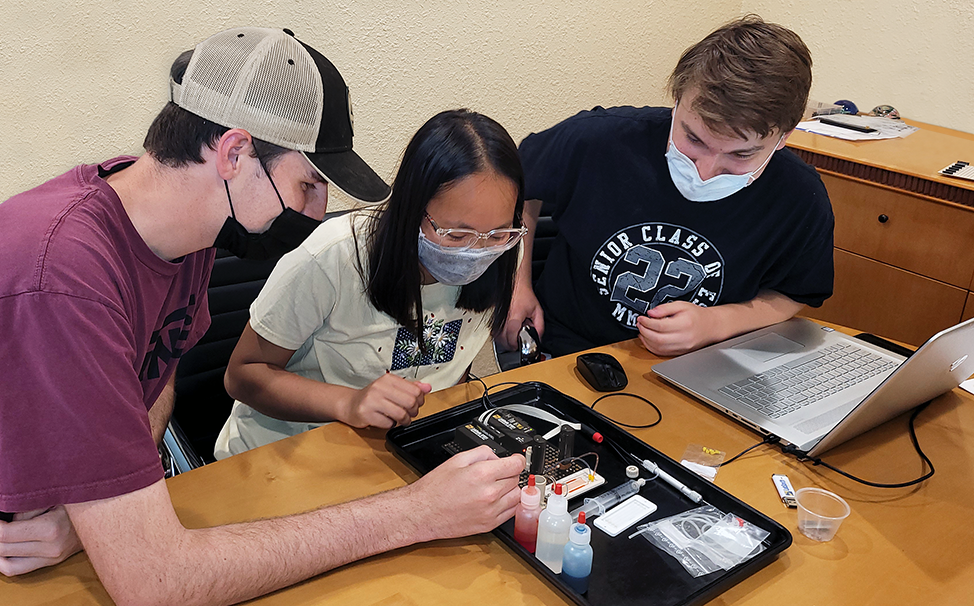 Step-by-Step Microfluidics Education
LabSmith application note February 11, 2022
For over a decade, LabSmith has been making microfluidic tools used in top research labs around the world. We now offer these same tools in an educational kit geared toward introductory college students. Step-by-step instruction and support videos help students accomplish fluid routing, automation and scripting tasks, to build a basic setup as well as more complex circuits:
basic microfluidic systems and principles
assembly of leak-free microfluidic circuits
fluid routing, switching and mixing
microfluidic chip functions and connections
automation of pumps and valves
scripting to control flows
calculation of Reynolds number
cleaning and reuse of components.
Video: Assembling the Education Kit
Step-by-Step Assembly Instructions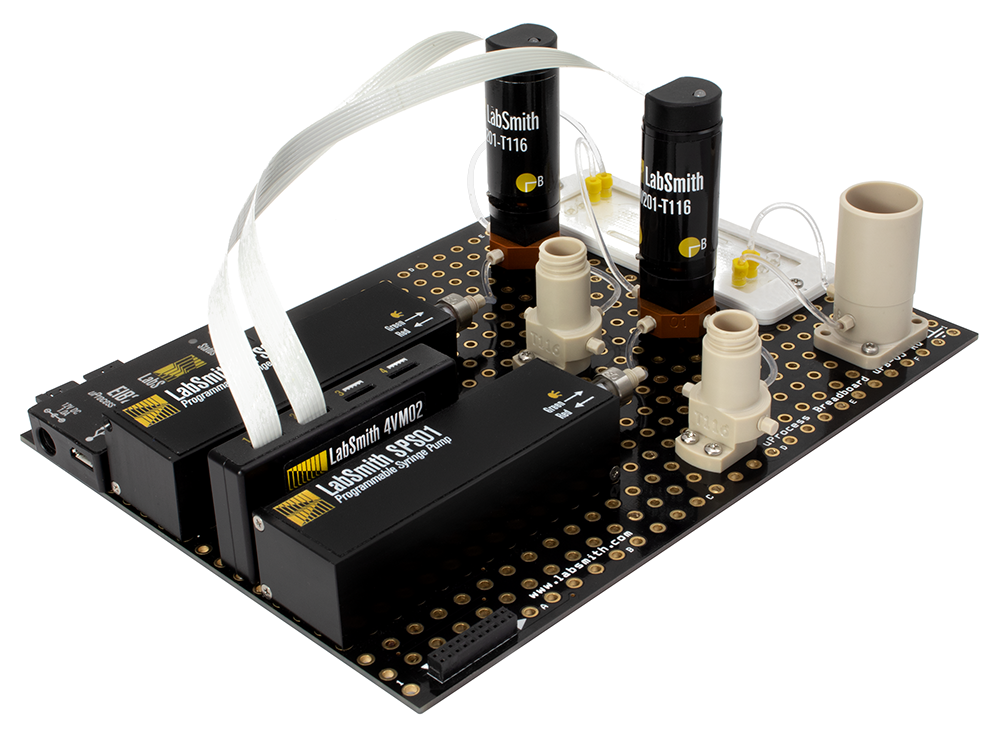 Learn more about experimentation with the LabSmith Education Kit.
View the Education Kit product page.
Application:
Microfluidics Applications