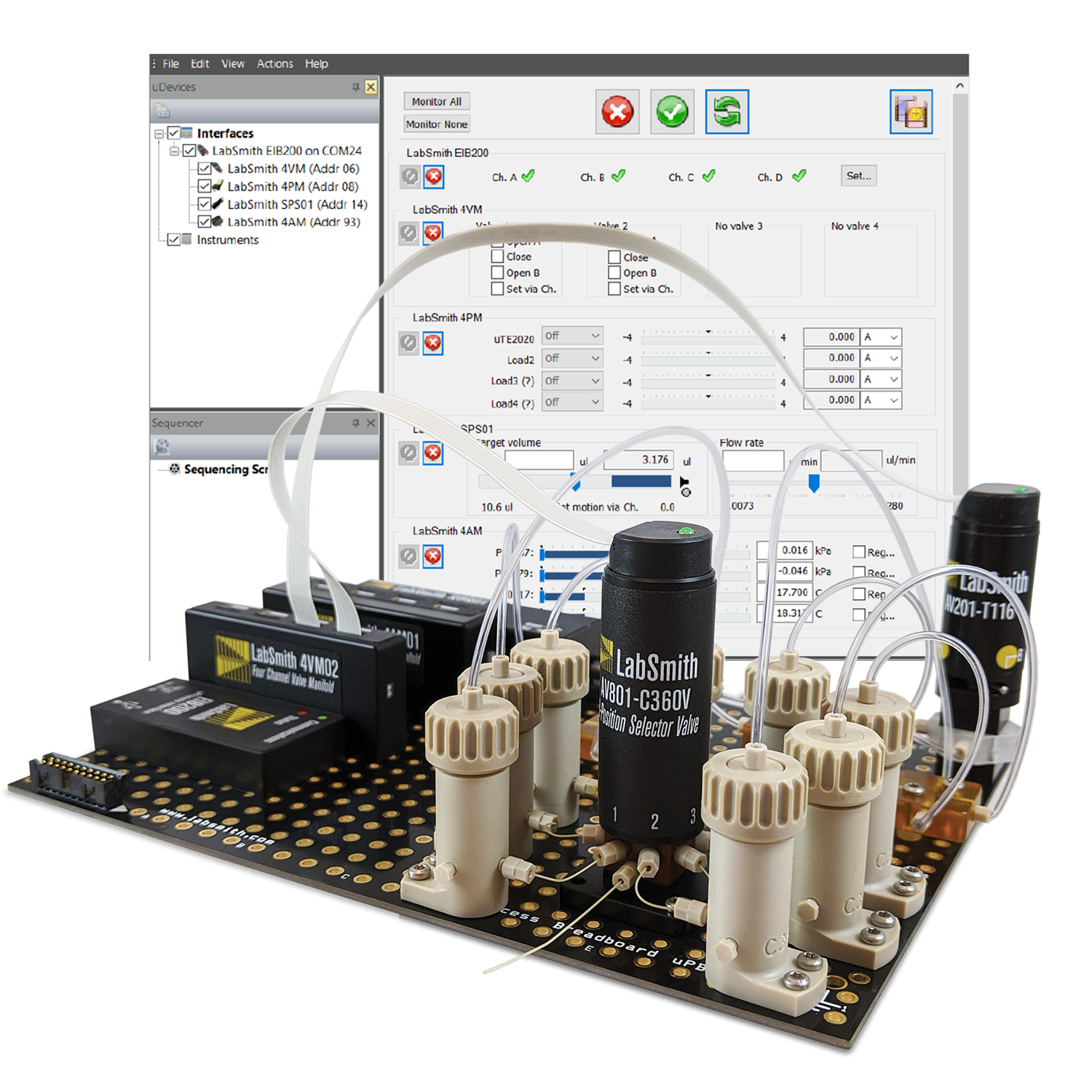 LabSmith microfluidic products make it easy to build and re-build simple and complex microfluidic setups, with leak-free connectivity, straightforward automation, and a wide variety of microfluidic chips.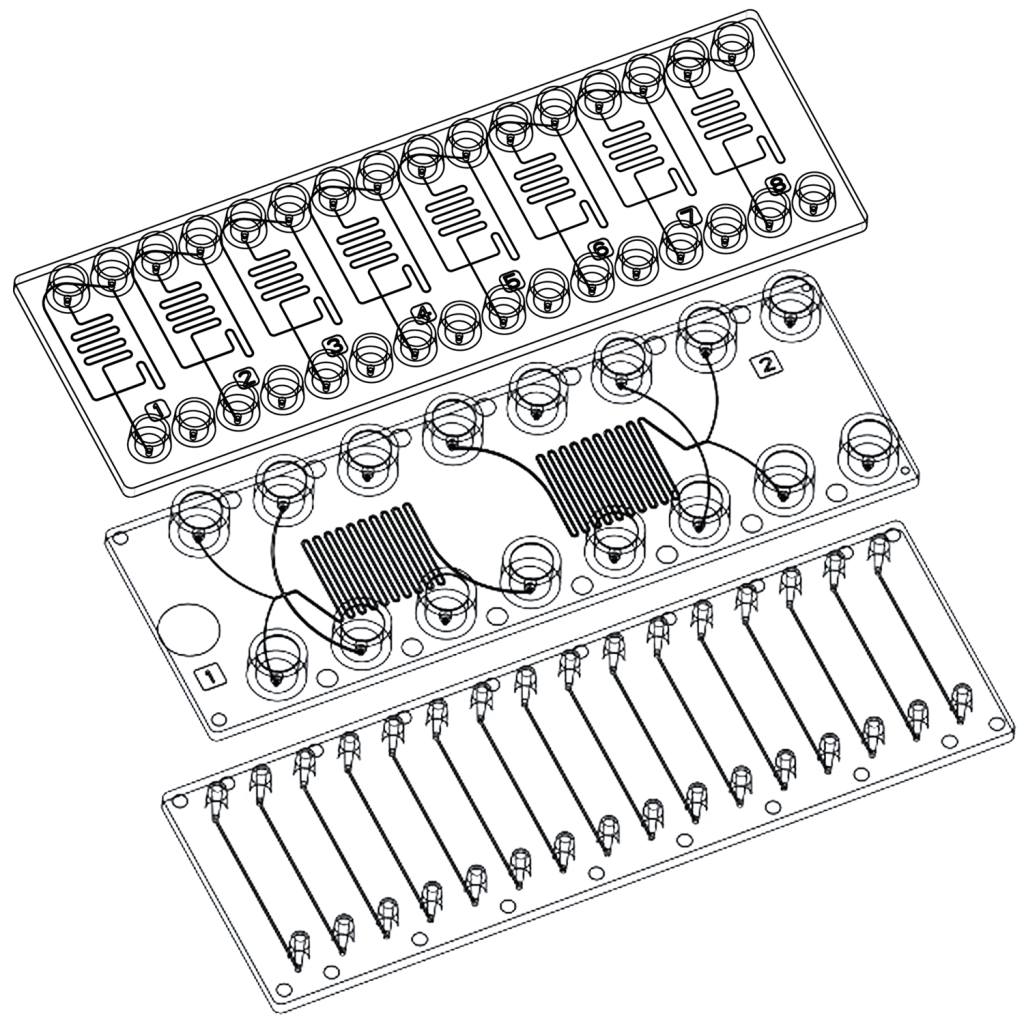 LabSmith is the US distributor for microfluidic ChipShop chips and accessories. We carry a wide range of microfluidic ChipShop catalog products as a rotating stock.
Programmable high-voltage sequencers and breadboard mounted power modules bring you an entirely new level of voltage control. For electrophoresis, MEMS, lab-on-a-chip research and more.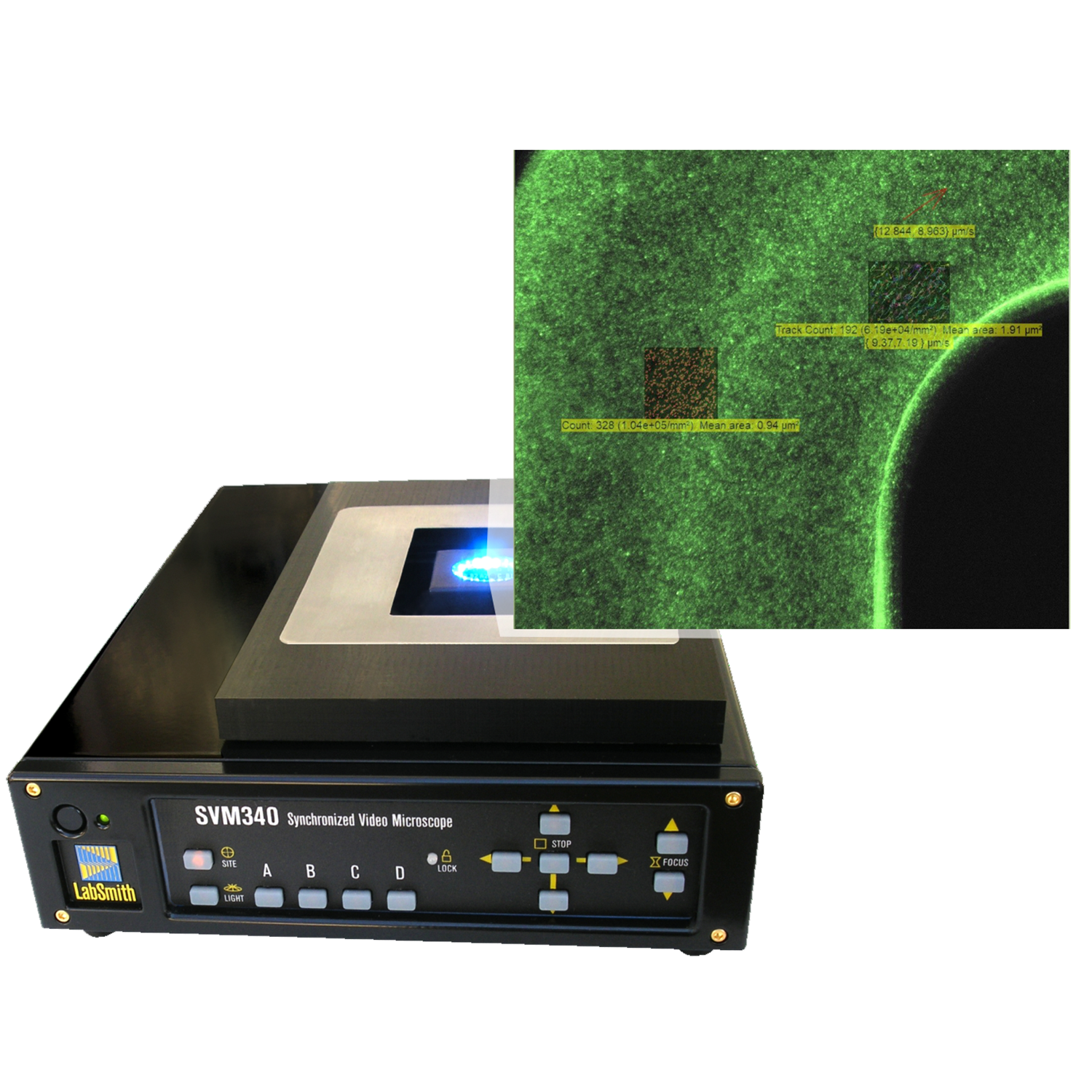 Research-grade, inverted fluorescence video microscopes feature synchronously pulsed illuminators and powerful video analysis software for microfluidics and microbiology.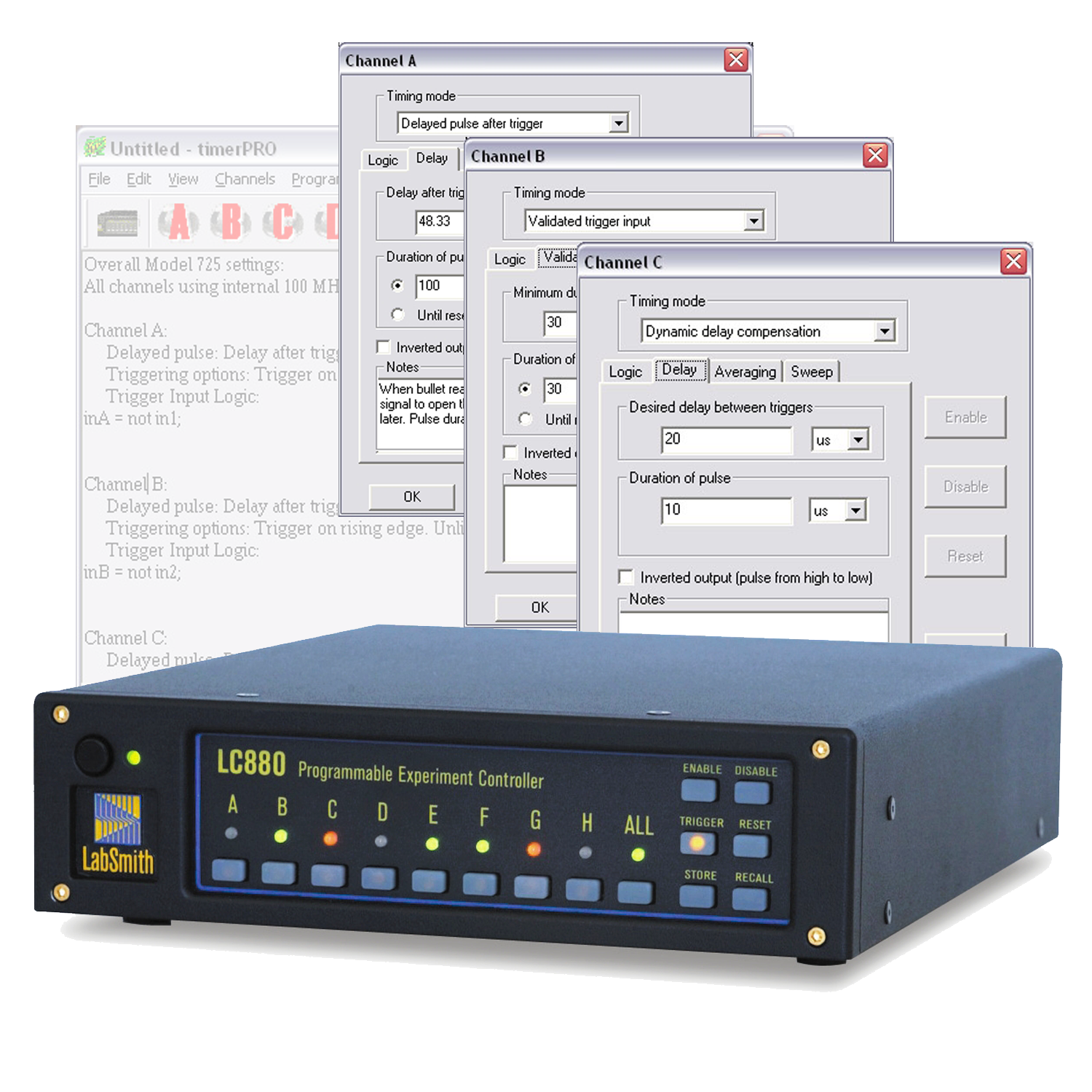 LabSmith's timing and synchronization products employ logic-based signal routing, real-world feedback and unique timing modes to help you precisely synchronize even the most complex test setups.
LabPackage Microfluidic Workstation
Outfitting a lab or educational facility?
The LabPackage is a complete system for microfluidics and nanofluidics experimentation, including fluid flow and automation, high voltage sequencing, and the unique SVM video microscope to reliably capture and image transient phenomena. The LabPackage gives you a lab full of capability, at an incredibly affordable price.