Teach Microfluidics with Easy-to-Use Components and Automation
LabSmith's microfluidics education kit helps students learn the fundamentals of constructing and automating microfluidic flows.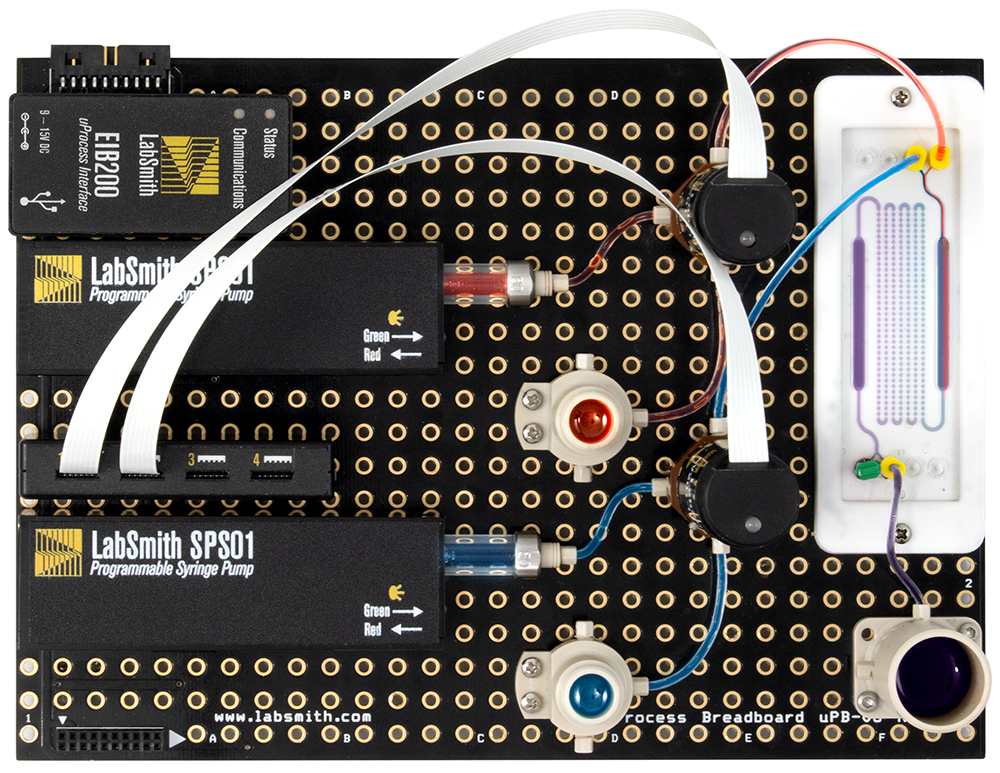 The kit is geared toward introductory college students. 1 to 4 students can participate with each kit. No previous microfluidics or programming experience is required.
Step-by-step instruction and support videos help students accomplish fluid routing, automation and scripting tasks, to build a basic setup as well as more complex circuits.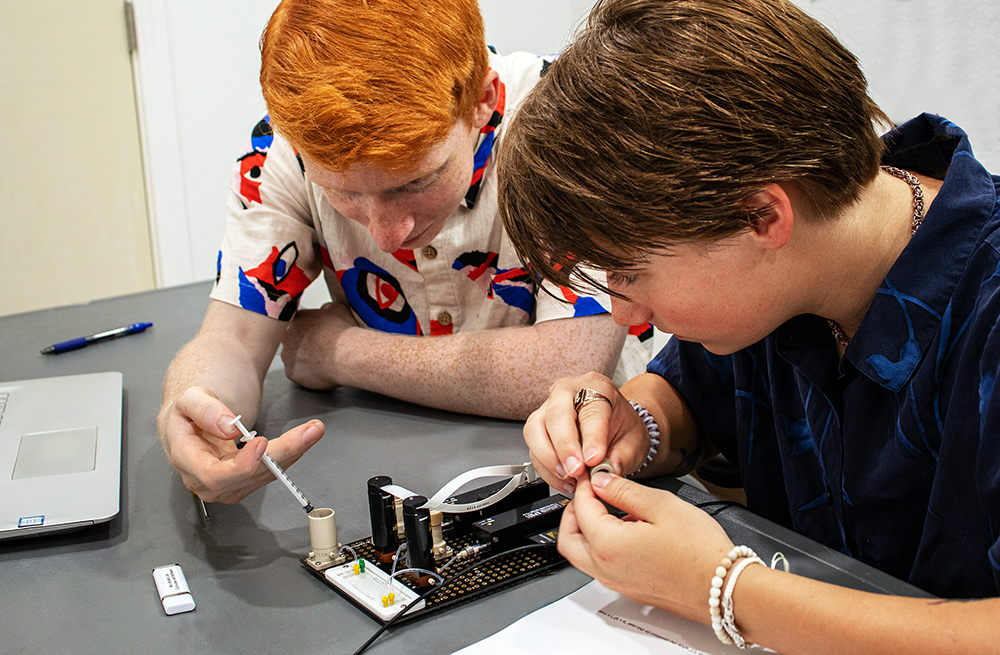 Learn microfluidics principles and construction:
basic microfluidic systems and principles
assembly of leak-free microfluidic circuits
fluid routing, switching and mixing
microfluidic chip functions and connections
automation of pumps and valves
scripting to control flows
calculation of Reynolds number
cleaning and reuse of components.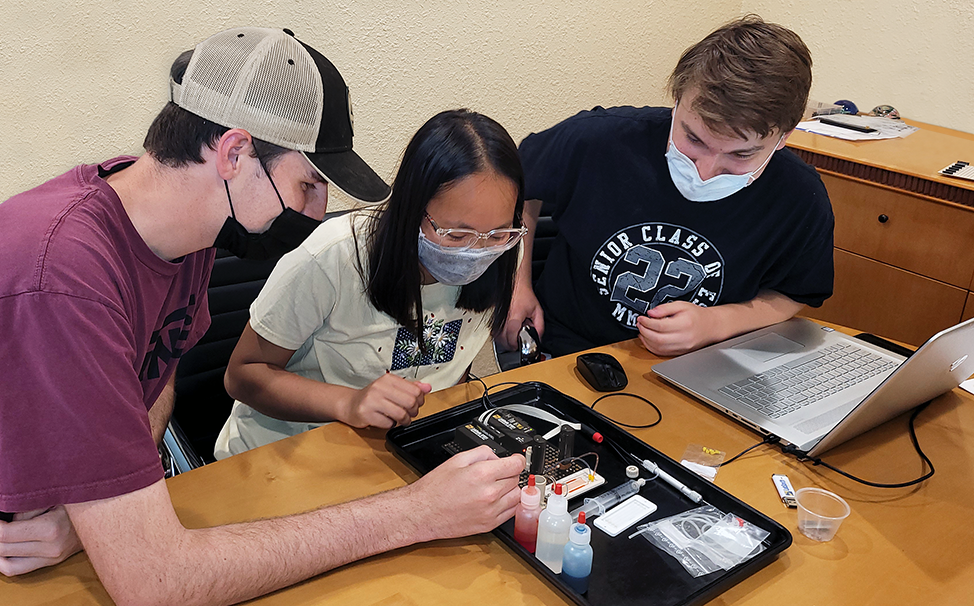 Perform multiple microfluidics experiments including:
microfluidic co-mixing
patterned flow
gradient flow
endless variations as kit components are fully reusable.
Typical completion times:
Basic construction: 45-60 minutes
automation and experimentation: 60 minutes
advanced experimentation: 60 minutes.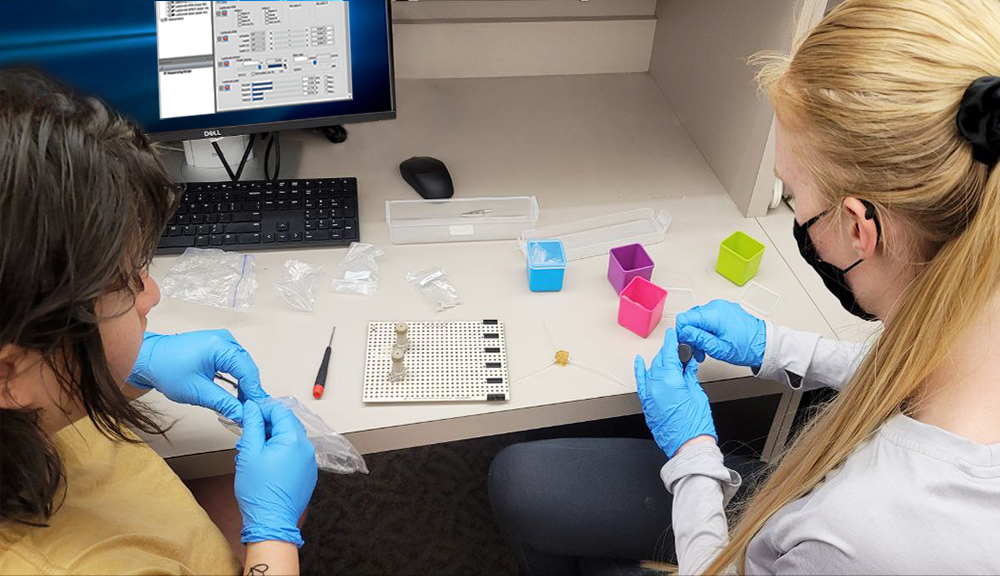 Complete kit with fully reusable components
LabSmith microfluidics education kits include breadboard-based microfluidic fittings, valves, pumps, chips, and scripting software to help students learn the fundamentals of constructing and automating microfluidic flows. Students can build an array of designs, from simple, manual flow-control to fully-automated circuits, all on a classroom-sized budget.
Best of all: the kit components are reusable, so students can build and rebuild experiments, to explore microfluidics as well as simply constructing.