Microfluidics Products for Flow and Control
LabSmith products take the hassle out of research and product development. Our microfluidics products put you in control of fluid flow, high voltage, pressure, temperature, and imaging—and coordinate them all from a simple software environment. LabSmith products are trusted in laboratories around the world, in applications from microbiology to materials. Our products simplify research and product development, so that you can focus on what matters: science.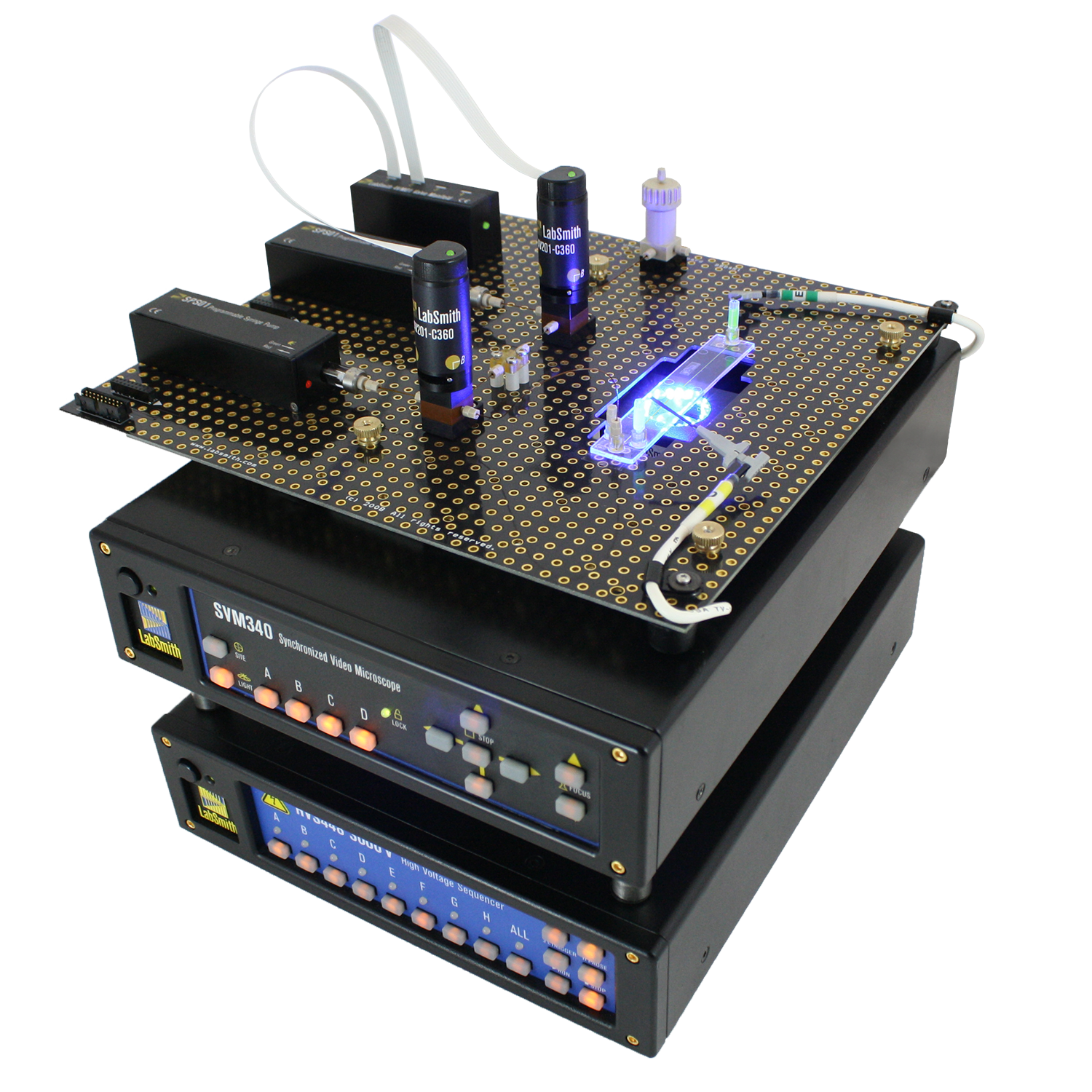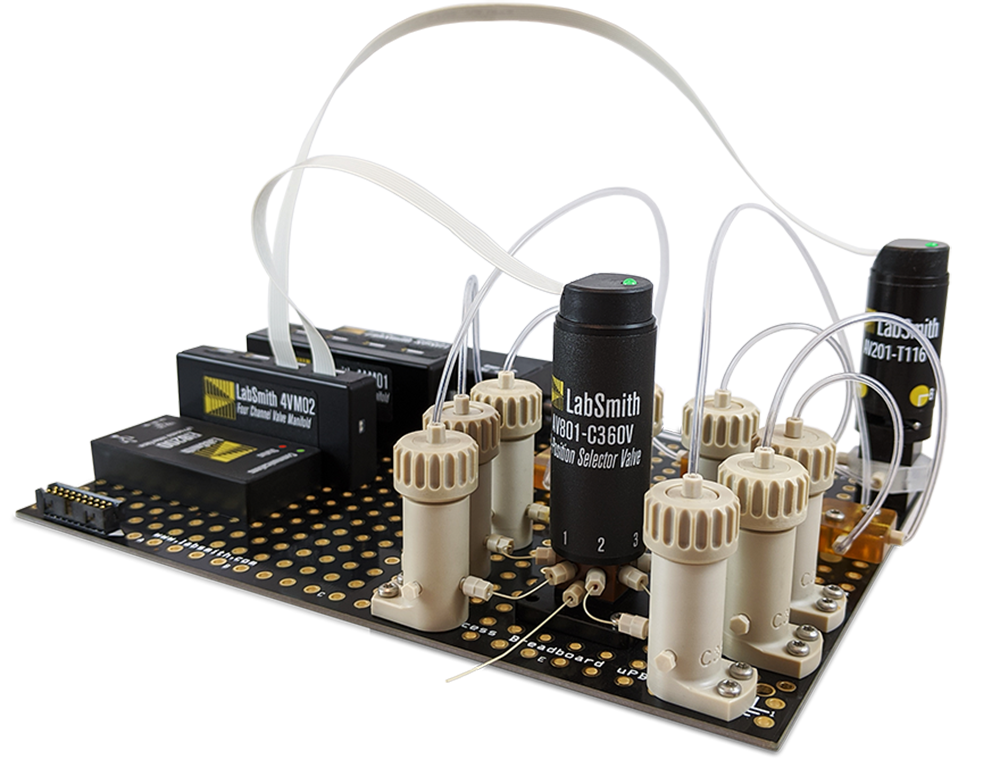 LabSmith Timing Products
LabSmith experimental controllers have been solving precision timing and synchronization challenges for over 20 years. These innovative, multi-channel instruments combine the functions of digital delay generators, pulse generators, clocks, timers, and more. Logic-based signal routing, real-world feedback and unique timing modes help you tame even the most complex test setups.