Microfluidic Valves from LabSmith
Small, reliable, programmable—and affordable.
LabSmith's microfluidic valves make building and automating microfluidic circuits fast and easy. Simple to program, and a fraction of the size and cost of competitive valves, LabSmith microfluidic valves are ideal for research and OEM applications.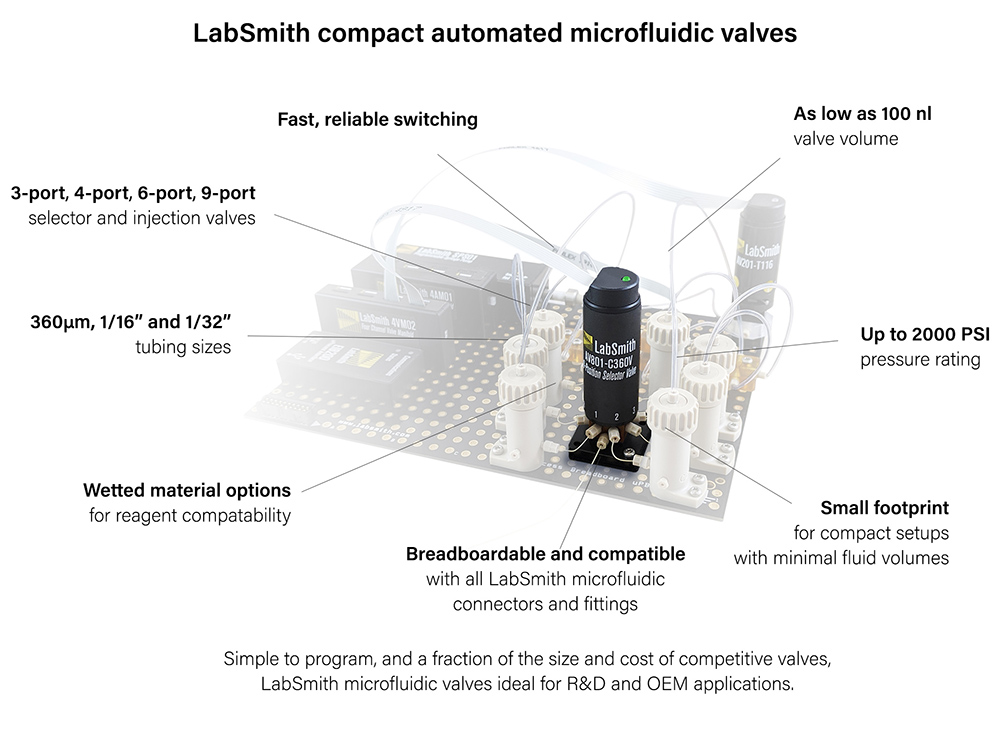 Each LabSmith microfluidic valve features:
simple programming through uProcess scripting software
fast, reliable geared switching for long life
extremely small swept volumes to minimize waste and enable high throughput
twist-in connections for leak-free operation
interface for 1/32" OD, 1/16″ OD or 360 micron OD capillary.
LabSmith automated valves are a key part of the uProcess family of automated products. uProcess components simplify construction and control of microfluidic systems. Components include syringe pumps, selector valves, pressure and temperature sensors, temperature controllers and more. uProcess software makes it straightforward to generate automated scripts to control both simple setups or complex lab automation.
All microfluidic valves are compatible with LabSmith's CapTite™ interconnect products for building and rebuilding micro- and nanofluidic circuits.
Automated Valve Spec Sheet      Manual Valve Spec Sheet 
AV201 3-Port Microfluidic Selector Valve
The 3 port AV201 is a two-position, three-port automated microfluidic valve for 360um capillary, 1/32″ tubing , or 1/16″ tubing.   Visit the product page.
AV202 4-Port Microfluidic Selector Valve
This two-position, four port automated valve is available for interface with 360um capillary or 1/32″ tubing. Visit the product page.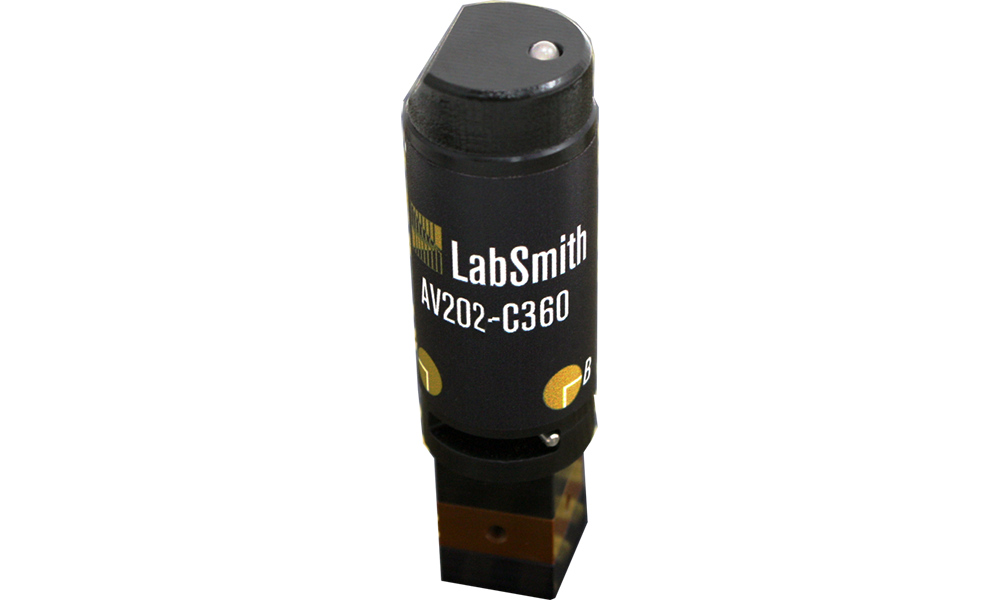 AV303 6-Port Microfluidic Injector Valve
This six-port, two position automated injection valve provides three simultaneous fluid paths. Available for interface with 360um capillary or 1/32″ tubing.   Visit the product page.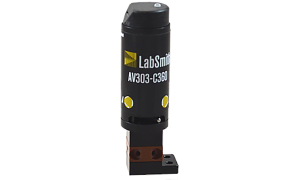 AV801 9-Port Microfluidic Selector Valve
The flexible AV801 8-position selector valve provides automated routing of up to 8 fluids. At 6.6 cm (2.6 in) high, the 9-port AV801 is a fraction of the size of available selector valves. Constructed with either PCTFE or Vespel for wetted materials for use with a wide variety of chemicals. Available for use with 1/32" OD, 1/16″ OD or 360 micron OD capillary. Visit the product page.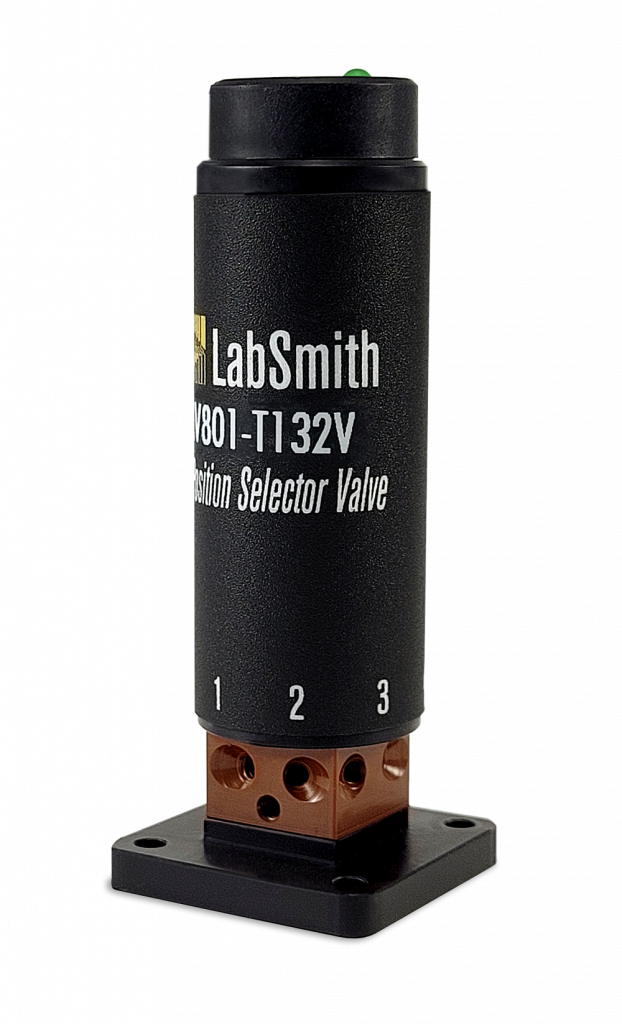 4VM02 Microfluidics Valve Manifold
LabSmith's miniaturized 4VM valve manifold provides control for up to four LabSmith automated valves, with single-cable connections. The breadboard-mounted 4VM is far smaller than other valve controllers, offering additional savings in cost and size for OEM applications.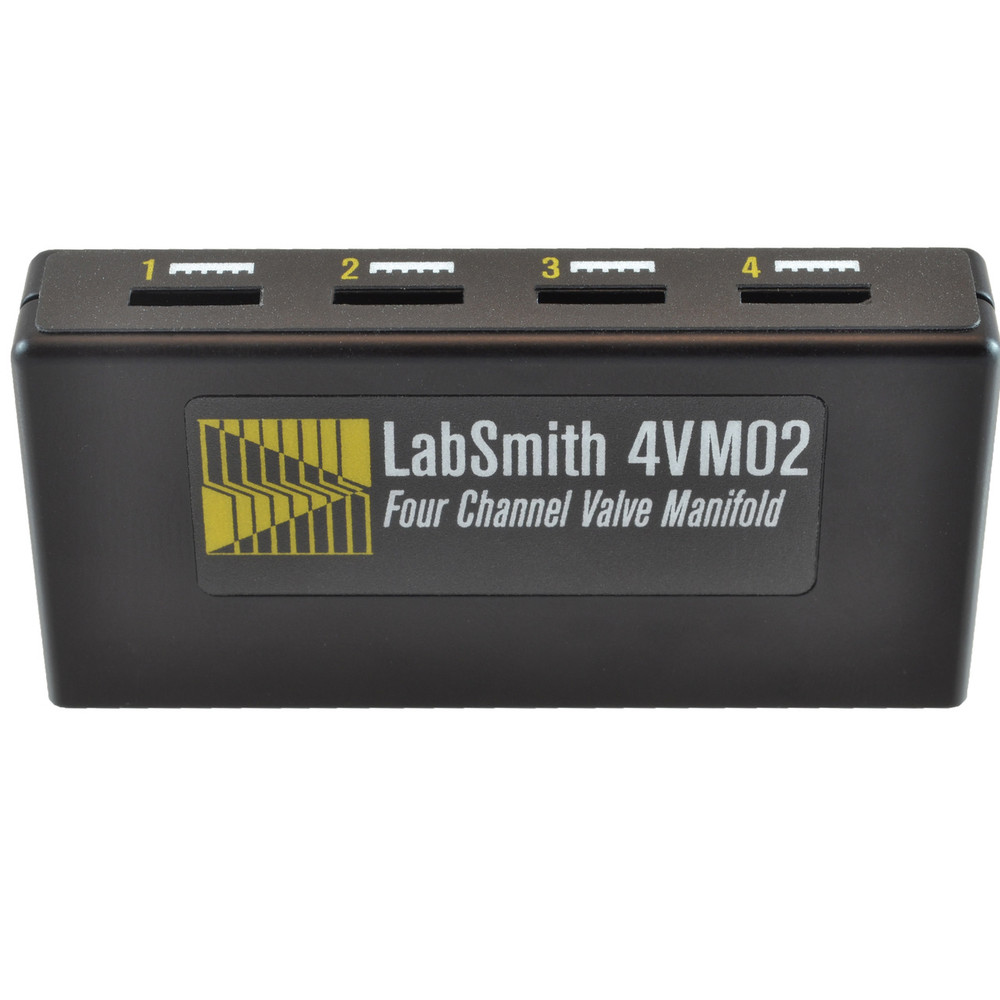 Starter Package
LabSmith offers multiple packages including uProcess™ automated components, offering additional savings and ease of ordering. The Automated Valve Starter package includes two AV201 3-port valves, breadboard, 4VM valve manifold, uProcess software and interface, one-piece fittings, capillary tubing and installation tools. Visit the product page.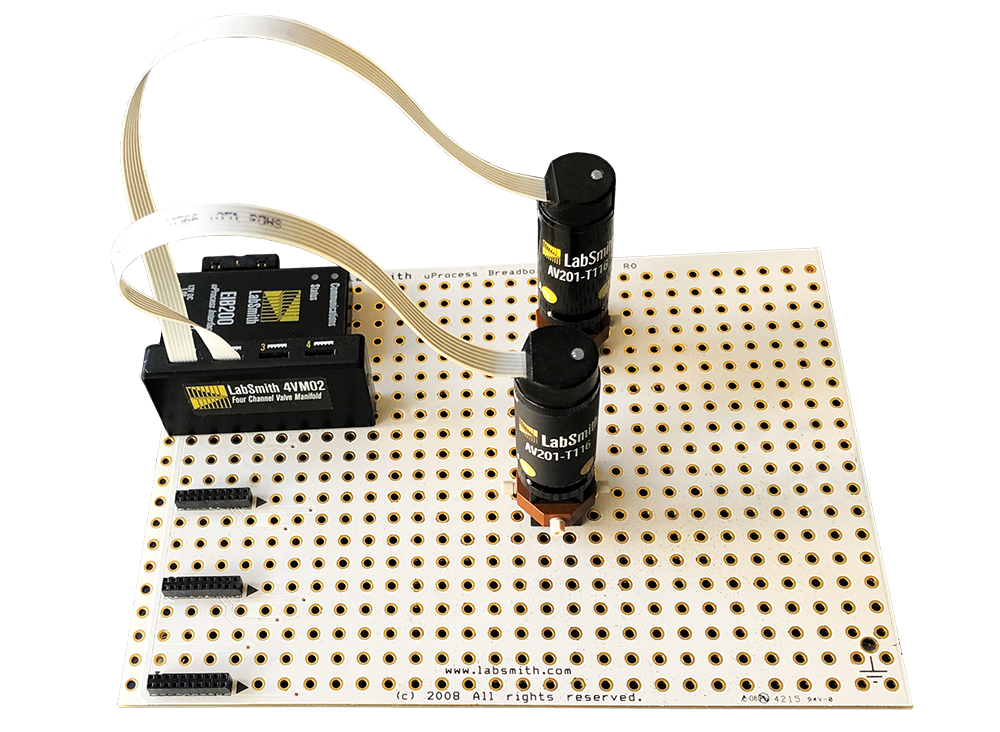 Manual Valves
LabSmith also offers manually actuated versions of the 3-port selector valve, 4-port selector valve and 6-port injector valve. Manual valves feature rugged, reliable switching, and easy cleaning.