LabSmith has partnered with US-based Hummingbird Nano to distribute the company's innovative circular channel, helical mixer microfluidic chips.
Hummingbird Nano's mixing chips feature 280 µm diameter circular channels and a 5-stage helical mixing chamber for smooth flow and fast mixing. The chips include integrated 1/16″ OD PTFE tubing for easy interface with LabSmith's microfluidic routing components.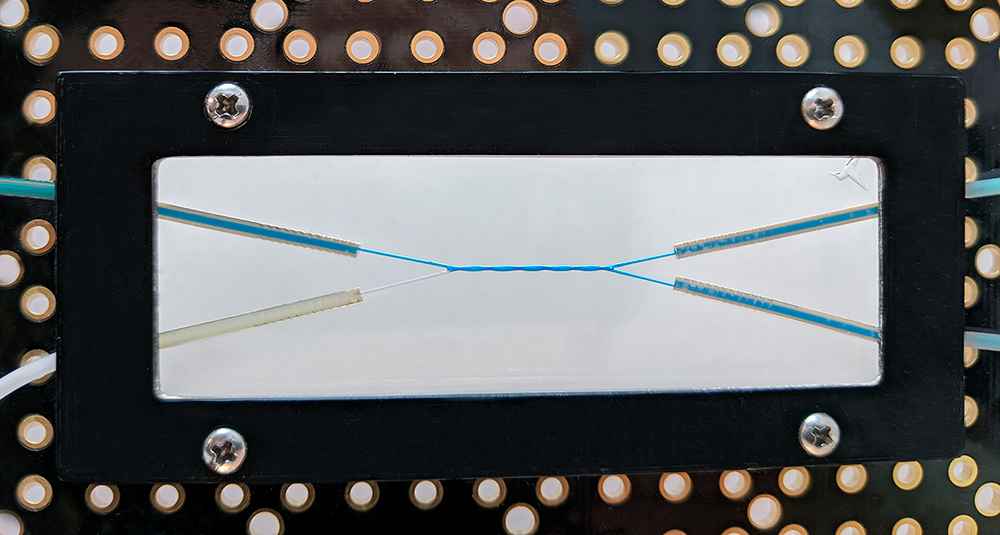 Learn how to build a microfluidic mixing application using LabSmith components and Hummingbird Nano chips in this new application note.